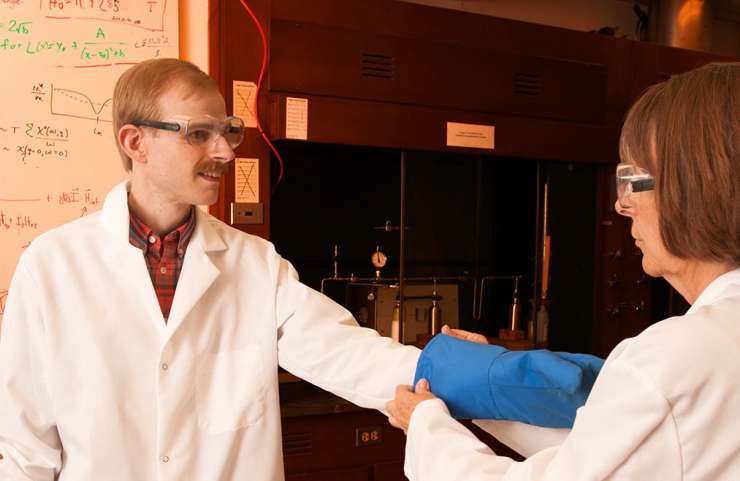 David Nisson
Ph.D. Candidate, Physics
Historically, people like David Nisson never had the opportunity to consider college, let alone dream of a STEM career as a research physicist.
Nisson has classic Kanner/Savant autism, a severe disability that requires lifetime assistance from an aide. Despite the adversities he faces daily, Nisson is zeroing in on a doctoral degree in physics at UC Davis, with plans to graduate in June.
Caregivers and parents play a significant role in the success of people with this autism type. Nisson's mother, Mary, quit her job to serve as his aide while he pursues his degree. She is at his side in all situations, including in the laboratory — an unusual arrangement for a university.
"The physics department took an 'anything is possible' attitude and welcomed us," said Nisson. "They work hard to create a supportive environment for all students."
The partnership between UC Davis and the Yolo County Department of Employment and Social Services, which provides funding that helps Nisson's household, is an example of interagency success in helping disabled people's professional aspirations come true.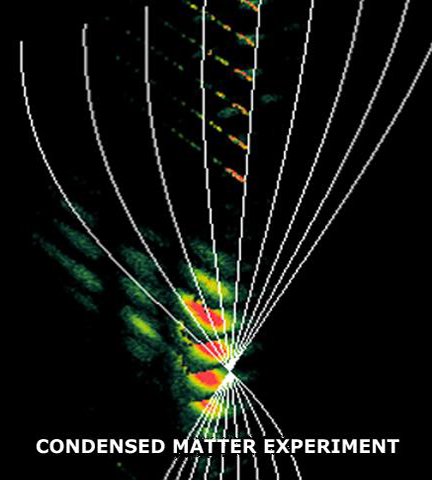 A visualization of Nisson's research data on topological insulators.
Nisson feels privileged to work with some of the world's finest researchers in the physics field, including his former professor, John Conway, and his current professor, Nicholas J. Curro. His focus is topological insulators, a class of materials that holds promise in improving the energy efficiency and performance of computers.
"I've always wanted my science to contribute to a better world," said Nisson.
The Elk Grove native is proud to represent aide-dependent autistic adults on campus and increase awareness of severely disabled students. He's made it farther in a science career than aide-dependent autistic people normally do, and he's grateful to the people who have supported him and his education.
"They helped me believe I could make it to college someday, and persevere."
On the home page: David Nisson receives assistance from his mother, Mary, with his protective gloves in Nicholas J. Curro's physics research lab. The Ph.D. candidate's autism increases his vulnerability to danger, so Mary's primary duty as his care provider is to assure his safety from lab hazards. (Gregory Urquiaga/photo)
David Nisson
Ph.D. Candidate, Physics
Regents Scholar
Recipient, Eugene Cota-Robles Fellowship, Alfred H. and Marie E. Gibeling Fellowship, Dissertation Year Fellowship, and the Graduate Research Mentorship
Impact: Nisson's research is getting us closer to developing computer technology with improved performance that requires less energy
For more information about Nisson's research, visit his Web page.