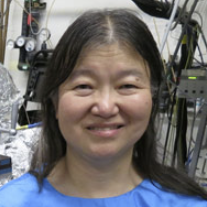 Physics Professor Shirley Chiang has been elected as Vice Chair and to-be Chair of the Executive Committee of the APS Division of Condensed Matter Physics.
Shirley will serve as Vice Chair from March 2022 to March 2023, after which she takes over as Chair-Elect, then Chair and finally past Chair.
Congratulations to Professor Chiang!