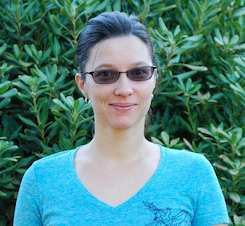 Dr. Emilija Pantic's lab has won the College of Letters and Science Lab Safety Award.
From the Safety Services article about the award:
To prepare new lab members for the safety risks in the Pantic Lab, each lab member gets long-term, one-on-one training working with more experienced lab members. The Pantic Lab also requires annual lab-specific safety training and a detailed standard operating procedure (SOP) during the training period, even when the SOP is not strictly required. This helps new lab members to visualize the full process and identify missing steps or issues, until they become more proficient. All the Pantic Lab's SOPs are accessible online with links posted on our lab doku-wiki website. Collaborations with many different national and international labs also help the Pantic Lab with maintaining the lab safety culture.
Read the full article on the Safety Services website here:
https://safetyservices.ucdavis.edu/units/ehs/research/laboratory/safety-awards/pantic