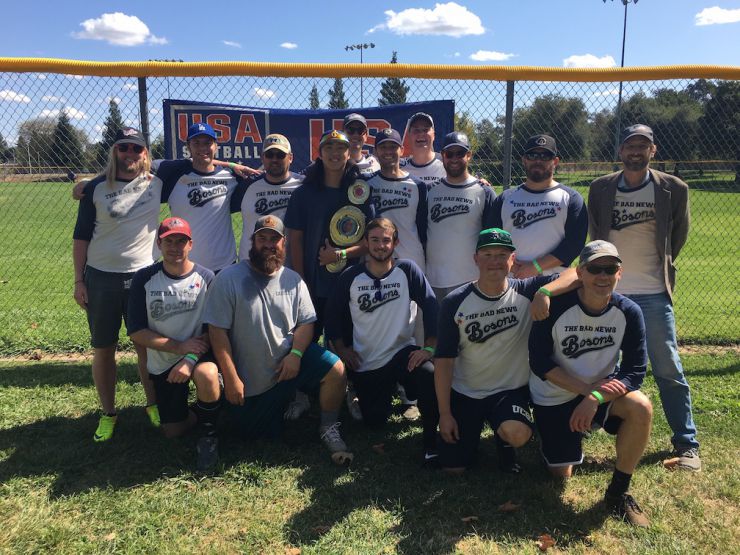 UC Davis Physics is not only a stellar place for research and learning, it's a place where athleticism and drive can reap awards!
Softball team "Bad News Bosons," which has a long history with members of the Physics Department, recently won a tournament in Sacramento that consisted of league winners from all over the greater Sacramento area. Due to their win, the team's somewhat dubious history with the tournament, and unique background among the teams in the tournament, USA Softball decided to do a feature news piece. See https://www.teamusa.org/USA-Softball/News/2019/Nov...
Congratulations to the 2019 Bad News Bosons team members: Alex Timmons, Gabe Gutierrez, Brian Lemaux, Caton Mande, John Markley, Chad Trevisan, Curtis Harrington, Andy Greenawalt, Dave Collins, Andrew Bradshaw, Travis Schmidt, Dusty Stolp, Noah Pflueger-Peters, Rob Mathieu and Dan Cebra.