6 UC Davis professors in newest class of AAAS fellows
11.25.2014
By Dateline staff
Six UC Davis faculty members have been elected in the 2014 class of fellows of the American Association for the Advancement of Science.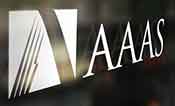 The association announced the new class on Monday (Nov. 24). The membership elected 401 new fellows in all, in recognition of their contributions to innovation, education and scientific leadership.
UC Davis, with its six new members, now has a total of 152 AAAS fellows.
The newest fellows:
Andreas Albrecht, chair, Department of Physics, internationally known for his work on theoretical cosmology. He was cited in particular for his work on the arrow of time and "slow roll" cosmic inflation, and for his service as vice chair and chair of the Astronomy and Astrophysics Advisory Committee that advises Congress and federal funding agencies, including NASA and the National Science Foundation.
Xinbin Chen, professor and veterinary oncologist, School of Veterinary Medicine and School of Medicine. His resesarch focuses on the p53 gene and related proteins, known to play an important role in suppressing cancer. Chen and colleagues have found that p53 mutations — which can promote tumor formation — occur not only in people, but also in other mammals, including dogs, cats and horses.
Gino Cortopassi, professor of molecular biosciences, School of Veterinary Medicine. His research deals with the physiological mechanisms and potential therapeutics for diseases caused by dysfunctions of the cells' mitochondria. His studies focus on Friedreich's ataxia and Leber's hereditary optic neuropathy, both mitochondrial neurodegenerative diseases caused by inherited mitochondrial defects.
Michael J. Leibowitz, professor of medical microbiology and immunology, recognized for his seminal discoveries on the biochemistry and genetics of RNA synthesis, modification and RNA virus-host interactions in yeast and HIV, as well as for his work to establish new educational and career development programs to promote diversity of the biomedical work force.
Deb Niemeier, professor, Department of Civil and Environmental Engineering, an expert on transportation-air quality and urban sustainability and the built environment. She was recognized for her distinguished contributions to energy and environmental science studies and policy development. She focuses at the interface of travel demand modeling and estimating mobile source emissions.
Diane Ullman, professor of entomology, whose research focuses on the interactions among insects, viruses and plants. She also studies the development of strategies for managing disease-causing microorganisms that are transmitted to plants by insects. Earlier this month she received the Entomological Society of America's distinguished achievement award in teaching.
The association plans to recognize the new class of fellows — presenting each with a certificate and gold-and-blue rosette pin — on Saturday, Feb. 14, during the association's annual meeting, to be held in San Jose.
Founded in 1848, the association aims to "advance science and serve society" through initiatives that include science policy, international programs, science education and public understanding of science.
Follow Dateline UC Davison Twitter.