First Southern California Physics GRE Bootcamp at CSU Long Beach - February 2011
About 35 students participated in this boot camp. It took place over two days, starting with taking the full GRE exam under realistic conditions. Intensive work sessions followed with TAs chosen among PhD students who successfully took the test recently. Faculty from PhD granting institutions in California were invited to present their programs, which followed by a Q & A session and person contacts around a dinner. Also part of the camp was a session presented by the TAs that offered "tips and tricks" on how to prepare well and be efficient during the GRE test.
The boot camps have been organized by the College of Natural Sciences and Mathematics at CSU Long Beach.
Photos, some materials, and comments from students who attended the camp follow: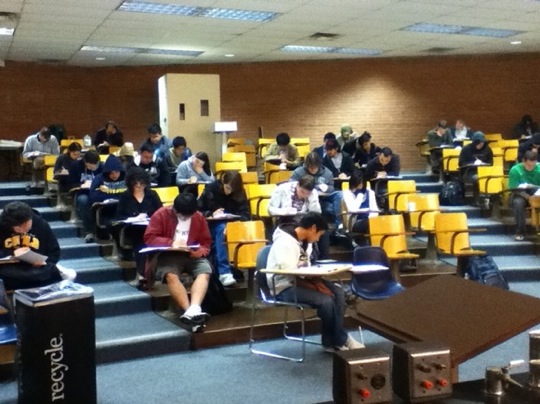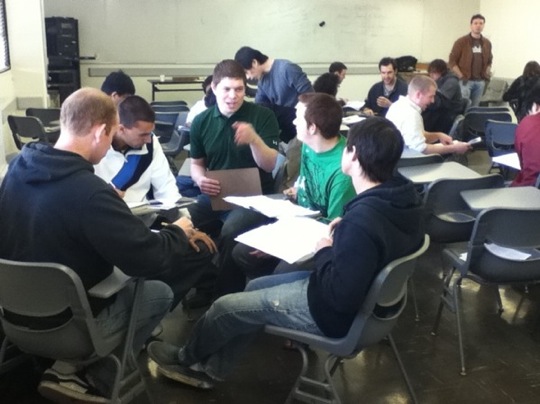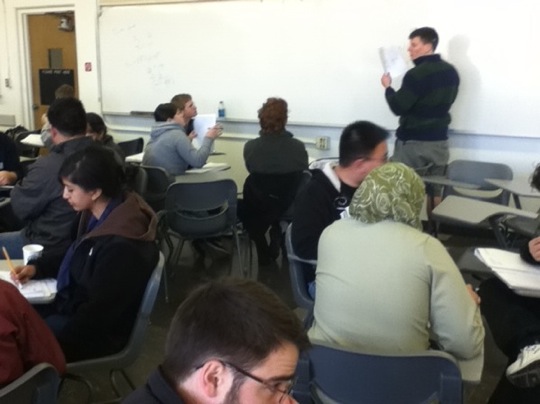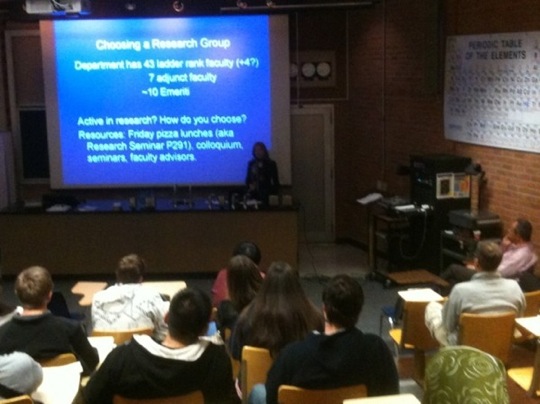 Agenda
Saturday






Sunday

8:30

Donuts and coffee


8:00
Donuts and coffee
9:00

Take full GRE exam under realistic exam conditions


8:30
TA-guided group work on problems
12:00

Lunch



9:15
Break
13:00

Self-score the exam



9:30
TA-guided group work on problems
13:45

Introduce TAs and form groups



10:15
Break
14:00

TA-guided group work on problems



10:45
Plenary session given by 2 TA's
15:15

Break



12:15
Lunch
15:30

TA-guided group work on problems



13:15
Plenary session given by 2 TA's
16:45

Break



14:45
Wrap up & Adjourn, Faculty available for individual advice.
17:00

Applying to physics graduate programs w/Q&A (presented by UC/CSU faculty)







18:45

Pizza








The following documents were compiled and presented by TAs at the February CSULB boot camp
• Approaching the GRE Physics test, and E&M, Optics & Waves text by Daniel Masters
• Thermodynamics, Lab methods and special topics

text by Kurt Tummel


• Quantum & Atomic Physics text by Zhenyue Zhu


Some useful sites about the GRE
• ETS GRE for test takers (test centers and dates) http://www.ets.org/gre/subject/register/centers_dates/
• ETS GRE - Physics test http://www.ets.org/gre/subject/about/content/physics
• Preparing the GRE Physics test - site at Ohio State University http://www.physics.ohio-state.edu/undergrad/ugs_gre.php
• GRE Physics.net - Exams and solutions http://grephysics.net/ans/